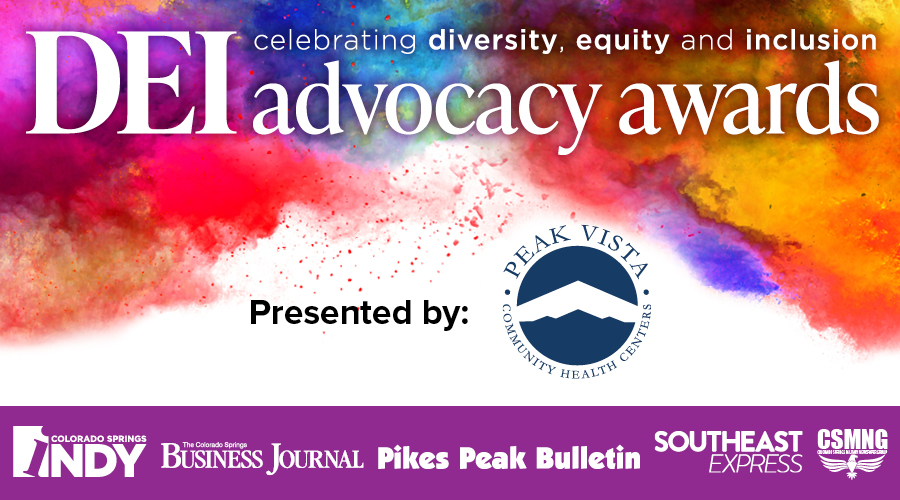 DEI Advocacy Awards
Join us as we celebrate Diversity, Equity and Inclusion in our region - We're celebrating the changemakers, the action-takers, the people making a difference in Colorado Springs and beyond.
The event will kick off with a joint panel with the Colorado Springs Leadership Institute on Leading from a Diverse Perspective. This panel will feature Barbara Myrick, the President of B&M Construction; Aikta Marcoulier, the Executive Director for the Small Business Administration Region 8; and Harrison Hunter, the Growth and Development Director at Northwestern Mutual.
This year, we're honoring Transformational Leaders and Champions in Advocacy. We are proud to recognize 3 Transformational Leaders; Joe Aldaz, Anthony Perez, and Wendy Birhanzel; and 3 Champions in Advocacy Jennifer Horn, Patience Kabwasa, and Julissa Soto.