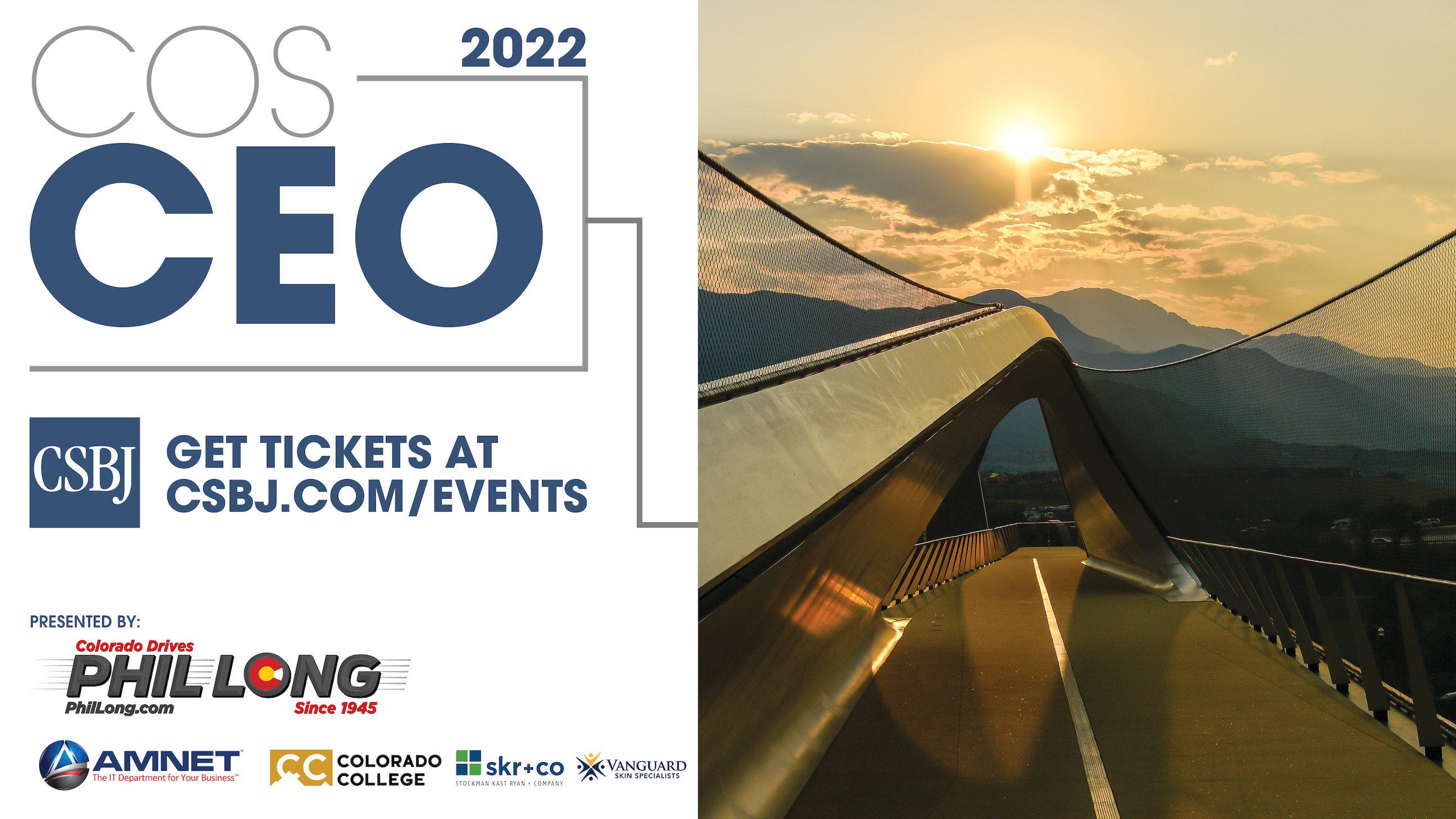 2022 COS CEO Leadership Lessons
Join us at 3E's Comedy Club for our COS CEO Leadership Lessons, where you can get insight into the minds of Colorado Springs's top leaders across multiple industries. This monthly event is from 4:30 p.m. to 6:00 p.m. See tickets for speaker details.
The COS CEO series is an opportunity to learn about the journey to leadership, the current and past challenges, and the things that helped develop these great CEO's and Community Leaders into the positions they are in today.
For sponsorship opportunities contact events@csbj.com